Quality
At DR controls are committed to providing the highest quality products and service to our customers. With over 28 years combined experience, we have an excellent track record in building energy systems from design and installation to commissioning.
Proud to be an accredited supplier for both CHAS and Siemans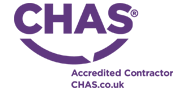 CHAS is one of the founders of third party accreditation. They are not only a trusted advisor on health & safety compliance but an authority. They set industry benchmarks, provide assurance and reassurance, and offer best-in-class services that are easy to use and cost effective.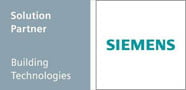 Whatever the size of the building, its purpose or application: Siemens comprehensive building automation and control systems portfolio allows us to perfectly tailor an automation and control solution to each project's individual needs.